Life Can Be Crazy (Hardcover)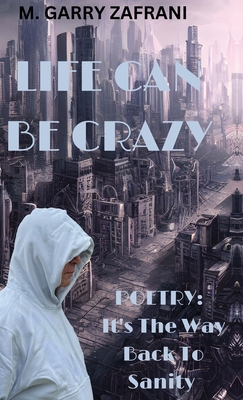 $14.99

We can order this book for you! This will delay shipping your book by 2 - 7 days.
Description
---
Born in Brooklyn in 1949, Garry Zafrani grew up in a working-class family. As soon as he could get out of his family's house, he moved to Manhattan, eager to explore the city's cultural scene. He quickly became part of many different cultural movements, including Doo Wop, Bohemians, Beatniks, and long-haired hippies. However, his life took a dramatic turn when he was drafted into the Vietnam War.
After serving in Vietnam, he returned to New York City, but his life became increasingly difficult. He struggled with addiction and ended up selling drugs to support his habit. He also became an accidental pimp (long story), and at one point, he found himself homeless for 13 months in the late 1980s. Despite these challenges, he was determined to turn his life around.
In the early 1990s, he managed to get clean and landed a job at the Marriott Marquis in Times Square. He worked hard and stayed with Marriott for 20 years. He also became one of the best-known handball players in New York City, playing at courts all over the city and winning numerous tournaments.
In addition to his hotel job and handball playing, he also started a successful walking tour business in New York City. His tours were known for their wit, humor, and insider knowledge of the city. He quickly became one of the most popular tour guides in the city, and his business grew steadily over the years.
After retiring from the Marriott, he decided to invest in real estate in St. Augustine, Florida. He also started a second tour business in the city, which quickly became a hit. His wine, cocktail & food experience was ranked #1 in the world on TripAdvisor in 2022, and he became known as one of the most entertaining tour guides in the business.
Throughout his life, Garry faced many challenges, but he always managed to bounce back. He was a true survivor, and his determination and resilience inspired many people. Today, he is known as a true blue New Yorker living it up in Florida, a brave Vietnam veteran, and a successful entrepreneur.