Summoning Spruce (Paperback)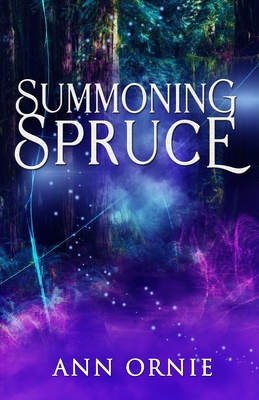 $20.39

We can order this book for you! This will delay shipping your book by 2 - 7 days.
(This book is non-returnable)
Description
---
In SUMMONING SPRUCE, Josephine Swell lives in a magical community pinched between forests healing from clear-cuts and a logging town gone-bust. Freshly dumped and back living with her brother and pot-smoking grandmother, Swell has accepted a job with The Row's Council. It's now her job to follow up on all illegal magics practiced within council territory. But when the body of a young woman is found inside the boundary of the Mayback Woods, the fragile treaty between those who protect the forest's magic and loggers is tested. Swell must follow the trail of dark magic, to find the killer before the home she loves is cut to the ground.
ANN ORNIE is an Oregonian, lover of old trees, the desert, and is a National Park enthusiast. When she isn't writing or reading she can be found rambling through the woods on an adventure with her husband, son, and dog named Lucy.
She is the writer and producer of the Cold Coast Podcast, dedicated to the missing and unidentified persons of the Pacific Northwest. You can visit her website at: www.annornie.com or follow her on Instagram: @treesifyouplease.