Louisa June and the Nazis in the Waves (MP3 CD)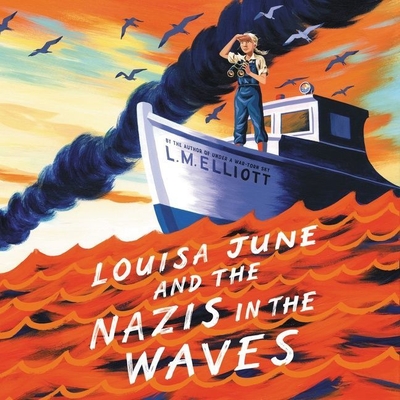 Description
---
In this moving and timeless story, award-winning author L. M. Elliott captures life on the U.S. homefront during World War II, weaving a rich portrait of a family reeling from loss and the chilling yet hopeful voyage of fighting for what matters, perfect for fans of The War That Saved My Life.
Days after Japan's attack on Pearl Harbor in 1941, Hitler declared war on the U.S., unleashing U-boat submarines to attack American ships. Suddenly, the waves outside Louisa June's farm aren't for eel-fishing or marveling at wild swans or learning to skull her family's boat--they're dangerous, swarming with hidden enemies.
Her oldest brothers' ships risk coming face-to-face with U-boats. Her sister leaves home to weld Liberty Boat hulls. And then her daddy, a tugboat captain, and her dearest brother, Butler, are caught in the crossfire.
Her mama has always swum in a sea of melancholy, but now she really needs Louisa June to find moments of beauty or inspiration to buoy her. Like sunshine-yellow daffodils, good books, or news accounts of daring rescues of torpedoed passengers.
Determined to help her Mama and aching to combat Nazis herself, Louisa June turns to her quirky friend Emmett and the indomitable Cousin Belle, who has her own war stories--and a herd of cats--to share. In the end, after a perilous sail, Louisa June learns the greatest lifeline is love.