./code --poetry (Hardcover)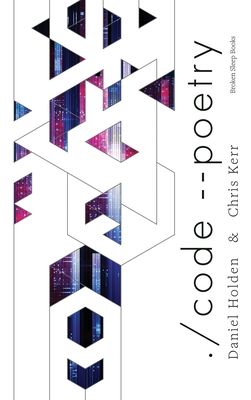 $33.59

We can order this book for you! This will delay shipping your book by 2 - 7 days.
Description
---
./code --poetry is a colourful cacophony of computer languages.
Authors Daniel Holden and Chris Kerr have created a collection of code poems - poems written in the source codes of a variety of programming languages.
Inside, code and poetry are presented alongside visual artwork with the poetry itself embedded in the source code of a number of programs. Every program is entirely valid, and when compiled and run these programs produce the visual artwork presented alongside the individual poems in the collection.
Lavishly formatted and bursting with colour, this unique book is essential for anyone passionate about visual art, poetry or programming. ./code --poetry is a Rosetta Stone for programmers, restored and rendered for the digital age, highlighting the intersection of three classic art forms.