Malaika, Carnival Queen (Hardcover)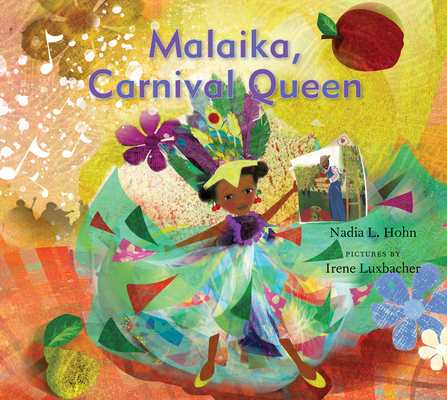 $18.99

We can order this book for you! This will delay shipping your book by 2 - 7 days.
Description
---
Malaika learns about her father, who came to Canada as a migrant farm worker when she was just a baby and who shared her love of carnival.
Malaika dreams about a man with a basket of fruit and guesses that the dream is about her father. Mummy explains that her daddy passed away long ago, and Grandma decides it's time Malaika knew more about her father's life.
The family drives to a far-off farm where they receive a warm welcome and visit the orchard where Malaika's father picked fruit. The farm workers tell Malaika that her daddy had always dreamed of celebrating carnival there, just like back home. Will Malaika agree to be their Carnival Queen for the harvest festival?
Nadia L. Hohn and Irene Luxbacher have created another compelling story about Malaika, who finds a way to cope with her sadness about her father through their shared love of carnival. Includes an author's note.
Key Text Features
dialogue
glossary
illustrations
vignettes
Correlates to the Common Core State Standards in English Language Arts:
CCSS.ELA-LITERACY.RL.K.6
With prompting and support, name the author and illustrator of a story and define the role of each in telling the story.
CCSS.ELA-LITERACY.RL.K.7
With prompting and support, describe the relationship between illustrations and the story in which they appear (e.g., what moment in a story an illustration depicts).
CCSS.ELA-LITERACY.RL.1.1
Ask and answer questions about key details in a text.