Black Girls Must Die Exhausted: A Novel for Grown Ups (Paperback)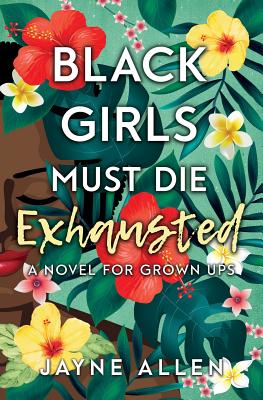 Description
---
"Black girls must die exhausted" is something that 33-year-old Tabitha Walker has heard her grandmother say before. Of course, her grandmother (who happens to be white) was referring to the 1950's and what she observed in the nascent times of civil rights. With a coveted position as a local news reporter, Marc-- a "paper-perfect" boyfriend, and a standing Saturday morning appointment with a reliable hairstylist, Tabitha never imagined how this phrase could apply to her as a black girl in contemporary times - until everything changed.
An unexpected doctor's diagnosis awakens Tabitha to an unperceived culprit, threatening the one thing that has always mattered most - having a family of her own. With the help of her best friends, the irreverent and headstrong Laila and Alexis, the former "Sexy Lexi," Tabitha must explore the reaches of modern medicine and test the limits of her relationships to beat the ticking clock on her dreams of becoming a wife and mother.
She must leverage the power of laughter, love, and courageous self-care to bring a healing stronger than she ever imagined - before the phrase "black girls must die exhausted" takes on a new and unwanted meaning in her own life.