The Greatest Race (Paperback)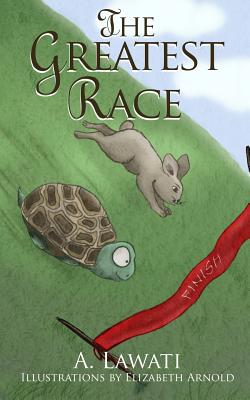 Description
---
Gul, a young Afghan Tortoise in Yosemite Park, who impulsively accepts a challenge to race from the Cottontail Clan of rabbits. The rabbits, who are distant cousins of the hares, have been twitching for a rematch ever since the legendary race where the tortoise outsmarted the hare. Set in the harsh yet rich landscape of Yosemite, this fun to read adventure story teaches children about collaboration and fostering relationships while raising awareness about illegal poaching.
One cold winter day in Yosemite, Baba Meerza, an afghan tortoise elder taken from his home in Margalla National Park in Pakistan along with his Horsfieldii Clan by poachers, tells the forest younglings a story about a young tortoise named Gul, who is unaware that his clan's survival in Yosemite Park depends on the outcome of the race. He accepts the challenge for a rematch with Big Ears, the fastest Cottontail rabbit. Little do the tortoises know that the challenge is a well laid out plan by Bushy, the leader of the Cottontails, to get rid of the Horsfieldii clan once and for all.
This story has a double narrative structure, a story within a story and has an underlying message, that there are no losers but only winners. Additionally, this story for ages 7 to 12 and aims to help children deal with transitions in a positive way by using Gul as a role model when he adapts to change and overcomes challenges in a positive manner.