Who Bit My Book? (Board book)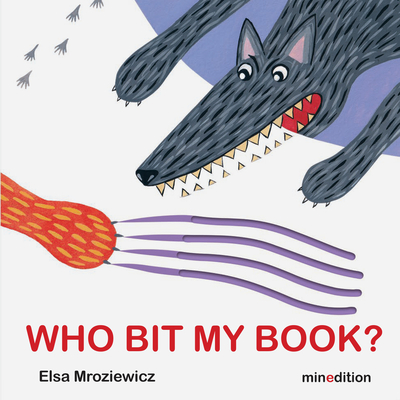 Description
---
Hey, this is my book! Toddlers will roar with laughter as mischievous animals leave their marks on the pages of this clever board book.

From the creator of the popular Peek-a-Who? and Peek-a-Who Too? board books comes this funny guessing game in which a parade of beautifully illustrated animals invades the pages of the book. From a wolf who bites a chunk out of a page to a cat who pees on the bottom of the page, these playful creatures will have toddlers laughing with surprise as they interpret the clues on each flap to figure out which animal could have committed the mischief. Along the way, they might learn just how much they treasure their very own books.

About the Author
---
Elsa Mroziewicz is the author and illustrator of Peek-a-Who? and Peek-a-Who Too? In addition to creating books, she also develops pop-up books, paper art, comics, and she's worked in various aspects of film production. Her work is inspired by circuses, theater, movies, and music. Elsa lives in Paris, France.