In the Freud Archives (Paperback)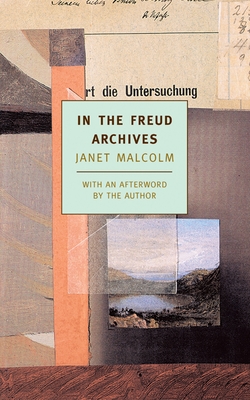 Description
---
Includes an afterword by the author

In the Freud Archives tells the story of an unlikely encounter among three men: K. R. Eissler, the venerable doyen of psychoanalysis; Jeffrey Moussaieff Masson, a flamboyant, restless forty-two-year-old Sanskrit scholar turned psychoanalyst turned virulent anti-Freudian; and Peter Swales, a mischievous thirty-five-year-old former assistant to the Rolling Stones and self-taught Freud scholar. At the center of their Oedipal drama are the Sigmund Freud Archives--founded, headed, and jealously guarded by Eissler--whose sealed treasure gleams and beckons to the community of Freud scholarship as if it were the Rhine gold.

Janet Malcolm's fascinating book first appeared some twenty years ago, when it was immediately recognized as a rare and remarkable work of nonfiction. A story of infatuation and disappointment, betrayal and revenge, In the Freud Archives is essentially a comedy. But the powerful presence of Freud himself and the harsh bracing air of his ideas about unconscious life hover over the narrative and give it a tragic dimension.
About the Author
---
Janet Malcolm was born in Prague. She was educated at the High School of Music and Art, in New York, and at the University of Michigan. Along with In the Freud Archives, her books include Diana and Nikon: Essays on Photography, Psychoanalysis: The Impossible Profession, The Journalist and the Murderer, The Purloined Clinic: Selected Writings, The Silent Woman: Sylvia Plath and Ted Hughes, The Crime of Sheila McGough, and Reading Chekhov: A Critical Journey. She wrote about the trial of Mazoltuv Borukhova, the mother of Michelle, in her book Iphigenia in Forest Hills, just out in paperback. Her collection Forty-One False Starts: Essays on Artists and Writers will be published in the spring of 2013.