Uncle Vanya (Compact Disc)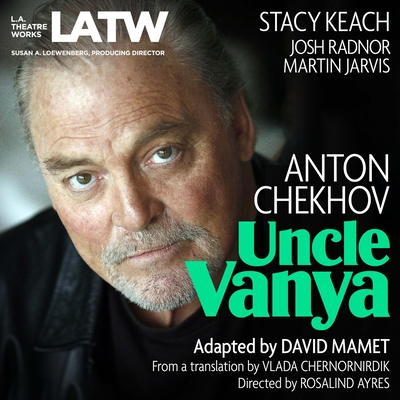 Description
---
In this classic of Chekhov's canon, an overbearing professor pays a visit to his country estate, where Sonya and Vanya, his daughter and former brother-in-law, have slaved to maintain his wealth. But Vanya is enchanted by the professor's new wife, while Sonya has fallen for the town's melancholy doctor.
Includes a conversation with Rosamund Bartlett, author of "Chekhov: Scenes from a Life."
An L.A. Theatre Works full-cast performance starring:
Josh Radnor as Astrov
Stacy Keach as Vanya
Holley Fain as Yelena
Anna Mathias as Marina
Jennifer Bassey as Mariya
JD Cullum as Telegin
Martin Jarvis as Professor Serebryakov Devon Sorvari as Sonya
Directed by Rosalind Ayres. Recorded by L.A. Theatre Works before a live audience.