Crow-Work: Poems (Paperback)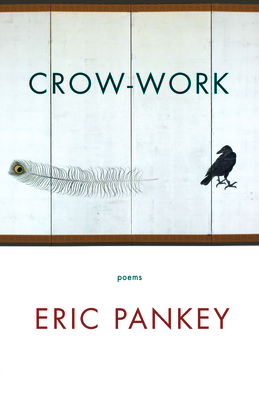 $16.00

We can order this book for you! This will delay shipping your book by 2 - 7 days.
Description
---
"Dazzlingly alert." --MARY SZYBIST
"What is a song but a snare to capture the moment?" This central question drives Crow-Work, Eric Pankey's ekphrastic exploration of the moment where emotion and energy flood a work of art.
Through subjects as diverse as Brueghel's Procession to Calvary, Anish Kapoor's Healing of Saint Thomas, Caravaggio's series of severed heads, and James Turrell's experimentation with light and color, the author travels to an impossible past, despite being firmly rooted in the present, to seek out "the songbird in every thorn thicket" of the artist's work. Short bursts of lyrical beauty burn away "like coils of incense ash"; bodies in the light of a cave flicker, coalesce, and disappear. By capturing the ephemeral beauty of life in these poems, Crow-Work seeks not only to explain great art, but also to embody it.
About the Author
---
Eric Pankey is the author of ten collections of poems. His 1984 release, For the New Year, was selected as the winner of the Walt Whitman Award. The 2013 collection, Dismantling the Angel, won the New Measure Prize. His poetry, essays, and reviews have appeared widely in such journals as The Iowa Review, The New Yorker, and the Kenyon Review. Pankey is Professor of English and Heritage Chair in Writing at George Mason University. He currently resides in Fairfax, VA.