Essential Ruth Stone (Paperback)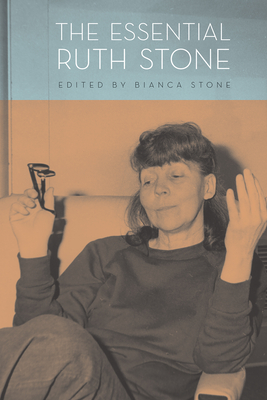 $18.00

Backordered - available date varies.
Description
---
Expertly and sensitively selected by her daughter Bianca, The Essential Ruth Stone bears witness to a vivid fifty-year career of one of America's most influential and pioneering poets. Distilling twelve books into a single volume―from the wild formalism of her early work to the science-filled cosmic intellect of her final collection―The Essential Ruth Stone shows a visionary poet with a physical grasp on language. Dazzling, humorous and grief-stricken poems explore the continuity of loss and love, in the spectral appearances of the dead husband, to portraits of an American childhood, life during wartime, and complex metaphysical inquiries into consciousness itself. Ruth Stone's feminism, mysticism and overall fierceness shine through her wit and passion. Moving gracefully between the loneliness of grief and loss to the fullness of life and love, Stone approaches all her subjects with a profound humanity, an understanding born from her own lived experiences.
About the Author
---
Ruth Stone (1915-2011) was the author of thirteen books of poetry. Her first book, In an Iridescent Time, was published in 1959, the year of her husband's death. As a single mother of three daughters, Stone traveled throughout the United States, working as a poet and educator. She served as the Poet Laureate of Vermont and also received many honors during her lifetime, including the 2002 National Book Award for Poetry. Her last book, What Love Comes To: New and Selected Poems (Copper Canyon Press, 2008), was a finalist for the 2009 Pulitzer Prize for Poetry.