The Silent Stars Go By (Hardcover)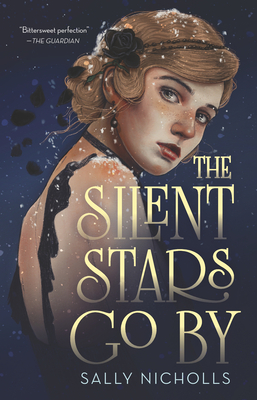 $17.99

Backordered - available date varies.
Description
---
A beautiful, bittersweet WWI romance lights up an English village at Christmas with harrowing secrets, love lost and found, and the breathtaking power of forgiveness.

Vivid and achingly real, Sally Nicholls's latest historical romance explores the fallout from an unexpected pregnancy during the First World War. It's Christmastime, 1919. Three years before, seventeen-year-old Margot Allan, a respectable vicar's daughter, fell passionately in love. But she lost her fiancé, Harry, to the Great War. In turn, she gained a desperate secret, one with the power to ruin her life and her family's reputation, a secret she guards at all costs. Now Margot's family is gathering at the vicarage for the first time since the War ended. And Harry, it turns out, isn't dead. He's alive and well, and looking for answers. Can their love survive the truth? Based on the author's family history, this evocative and stirring exploration of the human and emotional side of war is young-adult historical fiction at its finest, written with the immediacy and understanding of the complexities of the human heart that are the hallmark of the author's work.
About the Author
---
Sally Nicholls is a renowned author whose first novel, Ways to Live Forever, won the Waterstones Children's Book Prize and inspired a feature film. Her books have been short-listed for the Guardian Children's Fiction Prize, the Costa Children's Book Award, and the Carnegie Medal (twice), and have been translated into more than twenty languages. She lives in Oxford, England.
Praise For…
---
The novel's strong pacing alternates between wartime and its aftermath, vividly capturing postwar life. . . At the heart of this story lies a tale of young love interrupted by the realities of war and life's complications. A textured historical romance that is far more than the sum of its parts.
—Kirkus Reviews (starred review)

Emotionally layered. . . While Margot and Harry's chemistry proves palpable, and their series of romantic misunderstandings provide tension, it's Margot's longing for James, the strain of her perceived shame, and her desire for forgiveness that underpins this deeply resonant post-war tale.
—Publishers Weekly

Fans of historical fiction will feel like they have stepped back in time and won't want to put down this charming mystery with a focus on family and the turmoil that can brew within. The sophisticated writing reflects the setting well and there is no doubt that the characters fit this period piece perfectly.
—School Library Connection

Smoothly written, well-plotted. . . will be catnip for both adult and YA romance fans.
—Booklist

A gorgeous, poignant, unputdownable new Christmas classic.
—Hilary McKay, author of The Skylarks' War

Sally Nicholls conjures another era with a miraculous lightness of touch that fills me with joy and envy. Her characters don't just leap off the page, they grab you by the collar, demand your sympathy, and surprise you at every turn.
—Frances Hardinge, author of The Lie Tree

A festive treat of a story about family, lost loves, and finding yourself again after tragedy.
—Emma Carroll, author of In Darkling Wood