Living Colour's Time's Up (33 1/3) (Paperback)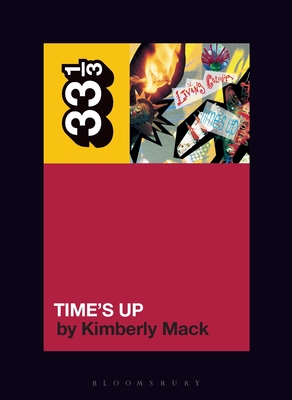 Description
---
The iconic Black rock band Living Colour's Time's Up, released in 1990, was recorded in the aftermath of the spectacular critical and commercial success of their debut record Vivid. Time's Up is a musical and lyrical triumph, incorporating distinct forms and styles of music and featuring inspired collaborations with artists as varied as Little Richard, Queen Latifah, Maceo Parker, and Mick Jagger. The clash of sounds and styles don't immediately fit. The confrontational hardcore-thrash metal - complete with Glover's apocalyptic wail - in the title track is not a natural companion with Doug E. Fresh's human beat box on "Tag Team Partners," but it's precisely this bold and brilliant collision that creates the barely-controlled chaos. And isn't rock & roll about chaos?
Living Colour's sophomore effort holds great relevance in light of its forward-thinking politics and lyrical engagement with racism, classism, police brutality, and other social and political issues of great importance. Through interviews with members of Living Colour, and others involved in the making of
Time's Up
, Kimberly Mack explores the creation and reception of this artistically challenging album, while examining the legacy of this culturally important and groundbreaking American rock band.
About the Author
---
Kimberly Mack is Associate Professor of English at the University of Toledo, USA. She is the author of Fictional Blues: Narrative Self-Invention from Bessie Smith to Jack White (2020), which won the 2021 College English Association of Ohio's Nancy Dasher Award. She is also a music critic and memoirist who has written for publications including Longreads, Music Connection, No Depression, Relix, PopMatters, and Hot Press.