Animal Opposites (Board book)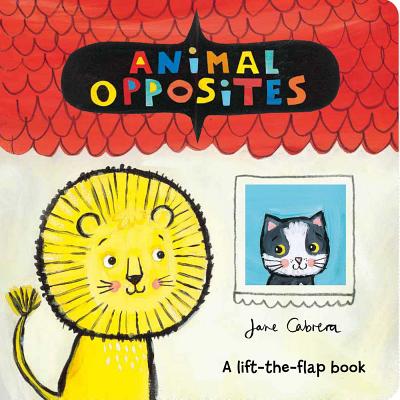 $9.89

We can order this book for you! This will delay shipping your book by 2 - 7 days.
Description
---
Explore the world of opposites in this board book with flaps filled with beautiful, bold creatures by author/illustrator Jane Cabrera.

Big or small, tall or short . . . can you guess who's under each flap? This book explores all sorts of opposites in Jane Cabrera's stunning trademark style to help kids absorb early learning concepts. Each page reveals beautiful, bold creatures displaying opposites, such as tall and short dogs, a fast hare and slow tortoise, an awake mouse and asleep bear, and more!
About the Author
---
Jane Cabrera is a much-loved children's illustrator and author. Her first book, Cat's Colours, was published in 1997 and since then her work has won worldwide recognition, being translated into over 25 languages. She lives in Devon with her two children and lots of pets!
Praise For…
---
Baby Bookworm has boxes of toys but one of his favourite pastimes is pulling books off the shelf.
Usually it is done for the sheer physical fun of throwing things about (and he has the blackened toe nail to prove it).
But over the last few days, he has been crawling into his bedroom and making a beeline for his two Jane Cabrera board books - Opposites and Rainbow. Then he sits quietly and flicks through the pages.
Who can blame him? They are bright and bold, with sweet animal illustrations that make him smile.
Jane, who has written and illustrated more than 50 children's books over the last two decades, has a lovely warm style of drawing with a very distinct look.
The books feel lovely and chunky to hold too.
I think Opposites is BB's preference however. There are so many interesting shaped flaps to lift - he can sit flicking back and forth between 'dark' and 'light' for a good few minutes.

I've now taken to distracting BB during nappy changes with them - it's the only way to stop him flipping over and making a break for it.
That's a ringing endorsement in my book.
— Books With Baby