The Bad Mothers' Book Club (Paperback)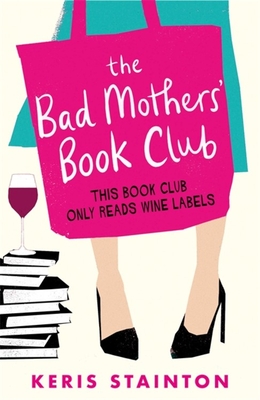 Description
---
'Keris is a wonderful writer. You should definitely get hold of this book!' Charlotte, 5 stars

The laugh-out-loud new novel from the ebook bestseller!

Meet Emma, the new Mum on the block. Since moving to the Liverpudlian seaside after her husband's career change, her life consists of the following: long walks on the beach (with the dog), early nights (with the kids) and Netflix (no chill).

Bored and lonely, when Emma is cordially invited to the exclusive cool school-mums' book club, she thinks her luck may finally be about to change. But she soon finds the women of the club aren't quite what they seem - and after an unfortunate incident involving red wine and a white carpet, she finds herself unceremoniously kicked out.

The answer? Start her own book club - for bad mothers who just want to drink wine and share stories. But will this town let two book clubs exist? Or is there only room for one queen of the school gates...?

Perfect for fans of Big Little Lies and Why Mummy Drinks.
About the Author
---
My mum always claimed that when she lived in America for a year, my dad wrote to her every day and, in one of his letters, proposed. My dad denied this. But when she got home they got married anyway. In 1966 they emigrated to Canada. They'd wanted to go to New Zealand, but it was full.

I was born in Winnipeg, Manitoba, which, by all accounts, is very cold. And also hot. But when I was four months old, my parents moved back to the UK. Don't worry, they brought me too - this isn't a misery memoir. And so I grew up on the Wirral. You probably haven't heard of it.

When I was 18 I moved to London and, a few years later, after meeting and falling in love with a fellow northerner we moved back "up north". Now we live in Lancashire (which is lovely, particularly when it's not raining. Which is about two weeks a year) with our two ridiculously gorgeous sons and a pug. Okay, we haven't got a pug, but maybe if I write it here it will come true. If you write it, pugs will come.

I've been writing stories for as long as I can remember (I spent much of my teen years writing stories about George Michael falling in love with me so I've obviously always had a good imagination), but I didn't write a novel until 2004 when I took part in National Novel Writing Month. I haven't quite finished that one yet (!), but I have finished a few others.

I now write full time and I think it's probably the best job in the world. Although if George Clooney is ever looking for an underpant-wrangler, I'll probably apply.