Bruised Fruit (Hardcover)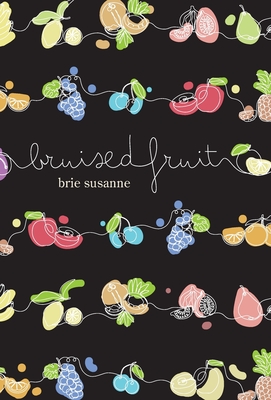 $27.99

We can order this book for you! This will delay shipping your book by 2 - 7 days.
(This book is non-returnable)
Description
---
In Bruised Fruit, pride hangs from a tree like a plum, is plucked, and left to rot on the ground. A cow jumps over the moon and lands on the highway. A heart is made of glass. Blushing is "a wound / in my cheek." A breath is an ocean wave.

Love is turned and turned, like a prism, as the poet peers into romantic love, family love, betrayal, friendship, loss, grief, ecstasy. The tone is sometimes rageful, sometimes tender-"My love for you is / pollen in the sunlight: / soft and bright"-and sometimes ironic-"The time has come / for me to say / I never cared much / for him anyway."

Written over the course of half a year, Bruised Fruit tracks the mind as it wanders through university classes, pondering the past, ruminating on the present, curious about the future. Eloquent line drawings throughout either directly reflect the poem or diverge from it, ushering in new and unexpected meanings. Brie Susanne's poems range over her personal landscape, exploring every nook and cranny, finding, ultimately, redemption. This young author's piercing gaze reveals a world both entirely personal and universal:

Oh, miss Maya,

you have stolen so many
hours but wasted
none of my time.

With you I find
shiny dimes
scattered everywhere-

all of them
wear different faces
and have been to places
I will never know.

Never go.

The room is dark
and I park
myself on the sofa
from which I will not
move.

I feel the grooves
of continuity-

there is no play
if I choose to stay.

Bruised Fruit will appeal to an adult audience.