Race Dialogues: A Facilitator's Guide to Tackling the Elephant in the Classroom (Paperback)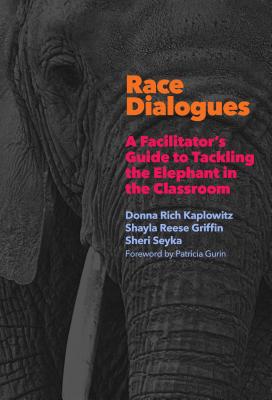 Description
---
All too often, race discourse in the United States devolves into shouting matches, silence, or violence, all of which are mirrored in today's classrooms. This book will help individuals develop the skills needed to facilitate difficult dialogues across race in high school and college classrooms, in teacher professional learning communities, and beyond. The authors codify best practices in race dialogue facilitation by drawing on decades of research and examples from their own practices. They share their mistakes and hard-earned lessons to help readers avoid common pitfalls. Through their concrete lesson plans and hands-on material, both experienced and novice facilitators can immediately use this inclusive and wide-ranging curriculum in a variety of classrooms, work spaces, and organizations with diverse participants.
Book Features:
Specific instruction on how to facilitate dialogues in a way that promotes deep understanding, empathy, and collaboration across different racial identities.
Comprehensive plans for sequenced and sustained dialogue sessions for a variety of audiences.
Methods for administrators, teachers, community leaders, and facilitators to approach resistant communities.
About the Author
---
Donna Rich Kaplowitz is the co-director of the Program on Intergroup Relations at the University of Michigan. Shayla Reese Griffin is the equity, diversity, and school culture consultant for the Washtenaw Intermediate School District in Michigan. Sheri Seyka is a public education teacher in East Lansing, Michigan with 22 years of teaching experience.