The Ghost in Love: A Novel (Paperback)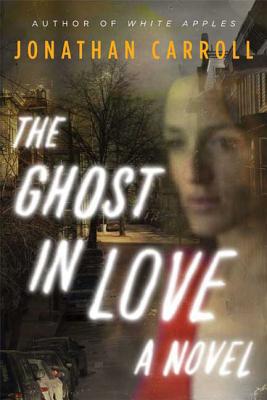 $23.99

We can order this book for you! This will delay shipping your book by 2 - 7 days.
(This book is non-returnable)
Description
---
A man falls in the snow, hits his head on a stone curb and dies. A ghost that's been sent to take his soul to the Afterlife arrives just as he falls. But something strange occurs: the man doesn't die. The ghost is flabbergasted. This is unprecedented. Going immediately to its boss, the ghost asks, what should I do now? The boss says, we don't know how this happened but we're working on it. In the meantime, we want you to stay with this man and watch to see if he does anything that might help us figure out what's going on.

Unhappily, the ghost agrees. It is a ghost, not a nursemaid. The last thing it wants to do is hang around watching a human being walk through his every day. But a funny thing happens—the ghost falls truly madly deeply in love with the man's girlfriend and things get complicated. The Ghost in Love is about what happens to us when we discover that we have become the masters of our own fate. No excuses, no outside forces or gods to blame—the responsibility is all our own. It's also about love, ghosts that happen to be gourmet cooks, talking dogs, and picnicking in the rain with yourself at twenty different ages.

It's tough being a ghost on an empty stomach.
About the Author
---
Jonathan Carroll has written twenty books including Bathing the Lion, The Woman Who Married a Cloud, The Crow's Dinner, and The Land Of Laughs. His new novel Mr. Breakfast will be published by Melville House in January 2023. He lives in Vienna.