Get Unstuck, Be Unstoppable (Paperback)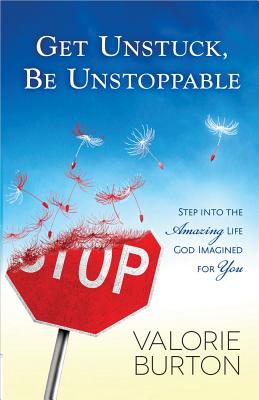 List Price: $12.99
Our Price: $6.50
(Save: $6.50 50%)
Description
---
You're stuck.
You thought you were on the path to your dream job, but you've been in the same cubicle for four years.
You thought you'd found the right person, but you're starting to understand the relationship was never anything but a dead end.
You hopped on the scale this morning, and you realized those ten extra pounds aren't going away anytime soon.
You go to church every Sunday, but you haven't found the intimacy with God you crave.
When you imagined what your life would be like, you never thought it would be this.
Valorie Burton, certified life coach and bestselling author of Successful Women Think Differently (over 100,000 copies sold), has a different plan. In her stunning new book, she uses wisdom from God's Word and the principles of positive psychology to help you make major life changes, take risks, and find the joy you've been searching for.
It's time to get out of your rut. You have the power to change your life--starting today
About the Author
---
A bestselling author and Certified Personal and Executive Coach who has served clients in over 40 states and eight countries, Valorie Burton has written nine books on personal development, including Successful Women Think Differently and Happy Women Live Better. She is the founder of The CaPP Institute, providing tools and training that build resilience, well-being, and productivity for life and work. She has been a regular contributor on CNN, HLN, and the Today show, where she gives practical career and life advice. She has also been featured in and on The Dr. Oz Show, NPR, Oprah Radio, Ebony, Essence, "O" The Oprah Magazine, the Chicago Tribune, LA Times, and hundreds of others. Valorie's corporate clientele includes multi-million dollar businesses such as Accenture, Black Entertainment Television (BET), Deloitte, General Mills, McDonalds Corp., and many more.Join 25,000 subscribers to her weekly e-newsletter at www.valorieburton.com and visit her company site at www.cappinstitute.com.