A House for Alice: A Novel (Hardcover)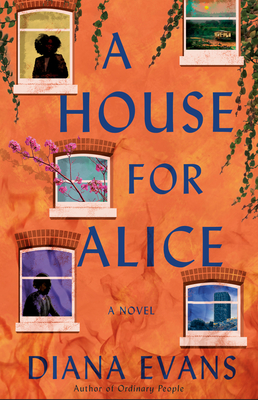 $28.00

We can order this book for you! This will delay shipping your book by 2 - 7 days.
Description
---
A NEW YORK TIMES NOTABLE BOOK OF THE YEAR • Longlisted for the Orwell Prize for Political Fiction​ • A sweeping and beautifully rendered exploration of home and yearning, following the fracturing of a family upon the demise of its patriarch

"Each character here is richly and deeply drawn...This is a novel that encourages us to stand in life's burning doorways, and to think long before we walk away or walk through."
—New York Times

In the early hours of June 14, 2017, the world watches as flames leap up the sides of a residential high-rise in West London, consuming Grenfell Tower and many of the lives within it. Across town, an earlier spark has caught fire. A cigarette left burning in an ashtray. A table strewn with post-it reminders and old newspapers. And one Cornelius Winston Pitt—estranged husband, complicated dad, and Pitt family patriarch—takes his final breaths alone.

These twin tragedies open Diana Evans's A House for Alice, an aching portrait of a family of women shaken by loss and searching for closure. At the novel's center is Alice herself, the Pitt matriarch who, after fifty years in England, now longs to live out her final years in her homeland of Nigeria. Her three daughters are torn on the issue of whether she stays or goes, and while youngest sibling Melissa also grapples with the embers of her own failed relationship, the Pitt family's foundational pillars—of trust, love, and cultural identity—begin to crack.

Intimately drawn and set against a fraught political backdrop, yet equally full of hope, humor, and humanity, A House for Alice traces the scars of grief and betrayal across generations and uncovers the secrets we keep from those closest to us.
About the Author
---
DIANA EVANS is the author of the novels 26a, The Wonder and Ordinary People. She has received nominations for the Whitbread First Novel, the Guardian First Book and the Commonwealth Best First Book awards and was the inaugural winner of the Orange Award for New Writers. Ordinary People won the 2019 South Bank Sky Arts Award for Literature and was shortlisted for the Women's Prize for Fiction, the Rathbones Folio Prize and the Orwell Prize for Political Fiction, and also received a nomination for the Andrew Carnegie Medals for Excellence in Fiction. Her journalism appears in among others Time magazine, the Guardian, Vogue and the Financial Times. She lives in London.
Praise For…
---
A Most Anticipated Book: The New York Times, The Washington Post, The Boston Globe, Good Morning America •

"Each character here is richly and deeply drawn, with histories and personalities so fully realized that it's a pleasure to get to know them...This is a novel that encourages us to stand in life's burning doorways, and to think long before we walk away or walk through."
—New York Times

"A beautiful, deep exploration of home and fractured families"
—Good Morning America

"Twin domestic tragedies entwine in this richly loving and fraught novel. The 2017 Grenfell Towers fire in London looms as Diana Evans juxtaposes this disaster with the death of a patriarch whose loss complicates the actions of his wife, Alice, who longs to return at last to her homeland, Nigeria."
—Boston Globe

"The shifting sands of relationships, time, and place frame a vibrant new novel from an award-winning British writer.
Broad in range, vivid in detail, alight often with eloquent language, Evans' fourth novel, set among a Black community in London, takes time to reveal itself. Sprawling but always engaging, the novel's cast is filled with rounded individuals, their problems and options as Black, middle-class Londoners showcased at work and play and contemplation, with humor and empathy." 
—Kirkus Review (starred review)
 
"All is conjured with Evans's keen eye for human behavior... Her prose is distinguished by its lively, lyrical energy, by its seemingly effortless expansiveness, and by masterful turns of phrase"
—Guardian
 
"A warm but devastating narrative, dealing with the fallout of the Grenfell tragedy... Like any Evans novel, it is unputdownable"
—Harper's Bazaar
 
"Evans...has an exquisite turn of phrase...The people on the page, and the problems they face, are real and raw"
—Times UK
 
"A gorgeous novel from one of our most outstanding writers to be savored for its beautiful language and profound insights into families, relationships and life"
—Bernardine Evaristo, Booker prizewinning author of Girl, Woman, Other
 
"Diana Evans's writing is so singular, so arresting, characterful, and so beautiful . . . Evans is always, always on the finest of forms"
—Candice Carty-Williams, author of Queenie and People Person
 
"A House For Alice is a sharp appraisal of loss. Evans writes deftly about the shifting intimacies between family"
—Raven Leilani, author of Luster