Little House in the Big Woods (Paperback)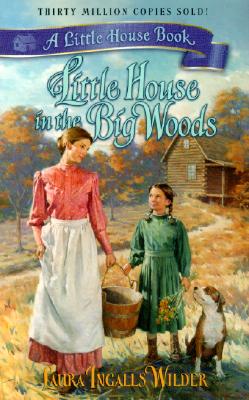 Other Books in Series
This is book number 1 in the Little House series.
Description
---
New York Times bestselling author RACHEL GIBSON returns with this dazzling love story filled with sizzle, sass, and just a bit of southern charm
And with those words, Vivian Leigh Rochet nearly melted. It's been years since she last saw Henry Whitley-Shuler. She was a teenager scrubbing houses for a living. He was the gorgeous son of rich parents, not fit for the likes of her.
Vivian had vowed to get out of Charleston, become a big Hollywood star, and stick it to the snooty girls who made her cry. She got what she wanted—and more—but why does her glamorous life seem so trivial?
Henry got out too .  .  .  making it all the way to Wall Street, until a heart attack forced him to trade in his cuff links for a good set of hand tools.
Making furniture soothes his soul, but escaping the Whitley-Shuler heritage is nearly impossible. And now he's come face-to-face with the one who got away. He's not looking for love. He's not even looking for sex .  .  .  so why is resisting her the hardest thing he's ever done?
About the Author
---
Laura Ingalls Wilder (1867–1957) was born in a log cabin in the Wisconsin woods. With her family, she pioneered throughout America's heartland during the 1870s and 1880s, finally settling in Dakota Territory. She married Almanzo Wilder in 1885; their only daughter, Rose, was born the following year. The Wilders moved to Rocky Ridge Farm at Mansfield, Missouri, in 1894, where they established a permanent home. After years of farming, Laura wrote the first of her beloved Little House books in 1932. The nine Little House books are international classics. Her writings live on into the twenty-first century as America's quintessential pioneer story.
Garth Williams is the renowned illustrator of almost one hundred books for children, including the beloved Stuart Little by E. B. White, Bedtime for Frances by Russell Hoban, and the Little House series by Laura Ingalls Wilder.
He was born in 1912 in New York City but raised in England. He founded an art school near London and served with the British Red Cross Civilian Defense during World War II. Williams worked as a portrait sculptor, art director, and magazine artist before doing his first book Stuart Little, thus beginning a long and lustrous career illustrating some of the best known children's books.
In addition to illustrating works by White and Wilder, he also illustrated George Selden's The Cricket in Times Square and its sequels (Farrar Straus Giroux). He created the character and pictures for the first book in the Frances series by Russell Hoban (HarperCollins) and the first books in the Miss Bianca series by Margery Sharp (Little, Brown). He collaborated with Margaret Wise Brown on her Little Golden Books titles Home for a Bunny and Little Fur Family, among others, and with Jack Prelutsky on two poetry collections published by Greenwillow: Ride a Purple Pelican and Beneath a Blue Umbrella. He also wrote and illustrated seven books on his own, including Baby Farm Animals (Little Golden Books) and The Rabbits' Wedding (HarperCollins).